Be beach-ready gorgeous with our expert pre-holiday GLOWlist!
Therapist Sarah, from Glow Wrexham, a previous winner of the Beauty Therapist of the Year Award, shares her tips for all your holiday beauty dilemmas to ensure you GLOW.
Get ready to GLOW this summer
Baring all (well almost!) in an 'itsy, bitsy, teenie weenie' bikini can seem rather daunting after months of winter layers.
"I have two simple words of advice for silky, glowing, fuzz-free summer skin," says Sarah. "Exfoliate. Moisturise."
First, exfoliate…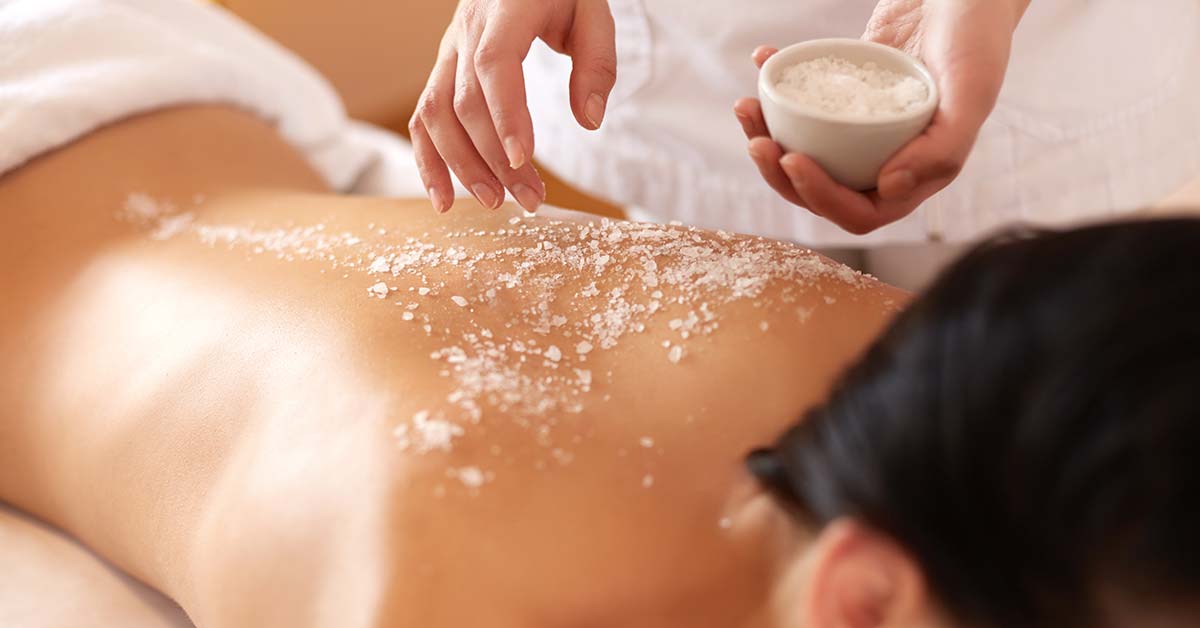 For silky smooth skin, and the best and longest lasting tan, regular exfoliating is a must-do before, during and after your holidays.
"Why not kick-start your holiday preparations with a Decléor body treatment for a top to toe professional exfoliation, followed by a super-moisturising massage application of oils and balms? Bliss!"
But don't stop there.
For best results, carry on the good work at home with our Korean mitts, a snip at just £4.50, or try Effusion Twice A Day Active Cellulite Cream (£67). It's a fast-acting, skin heating and firming formula that boosts circulation, visibly diminishes the appearance of cellulite and helps to tighten your skin, leaving it firmed, smoothed and invigorated. Localised use means the product lasts a long time plus it comes personally recommended by the GLOW Girls who say it's well worth the money for the fabulous results.
Aim to exfoliate your whole body at least twice a week. Start at your feet and ankles to encourage positive blood circulation and use small, circular movements.
Apply enough pressure to feel the mitts rough texture on your skin so you know you're removing the dead surface skin. And pay particular attention to your heels, elbows, and knees as these tend to be dry.
And remember says Sarah, "Exfoliation not only improves skin texture, it also stimulates blood flow and flushes out toxins to reduce the appearance of cellulite."
…then moisturise
Now slather on a quality moisturiser or oil for radiant smooth skin. I find Carita Fluide de Beaute 14 Ultra-Nourishing Dry Oil is the perfect go-to product, says Sarah. A moisturising dry oil for the face, hair and body, the ultra-fine formula sinks in effortlessly leaving your skin super soft with the most wonderful fragrance imaginable – and, as an added bonus, it contains lemongrass which those holiday mosquitoes seem to hate!
A flattering glow
Nothing makes you feel better and more body confident than a professional natural-looking glow. A tan evens out skin tone and disguises scars and cellulite while leaving your arms, legs and shoulders looking toned, healthy and sculpted.
At GLOW we swear by Vita Liberata Tan (professional tan application treatment £45 – which includes a top-to-toe pre-exfoliation). Beloved by A-listers and seen on all the best runways, it's natural, organic and non-toxic (what's not to love!).
"First your skin is prepared with a super fine skin polish," explains Sarah. "This is followed by a full body and face application of the odourless tanning lotion to ensure a flawless top-to-toe tan. It conditions as it tans leaving you with baby-soft skin and long-lasting hydration."
Here are Sarah's top tips to keep your GLOW longer:
Always exfoliate and moisturise regularly (but take extra care doing so) every day for the 3 days running up to your GLOW tanning appointment.
Ensure any waxing and other hair removal is done at least 24 hours prior to your tan application.
Avoid using heavy body lotions on the day of your appointment.
Do not wear your best, white or tight clothing to your appointment.
And always follow your therapists after care advice.
A fuzz-free summer body
"You want to feel super-confident as you slip into that tweenie weenie bikini. Needless to say, we're renowned at GLOW for our skilled 'waxperts'.
"So why not book a consultation now and we'll chat through your hairy concerns, recommend the best solution and book you in, so you can strip off poolside with complete confidence."
Sara recently wrote a blog answering all your questions on hair removal which you can read here.
TLC for holiday tootsies
There's nothing like a professional pedicure to make you want to wiggle those toes in the warm sand!
"A GLOW pedicure will last at least 3 weeks (usually 4) so you'll be admiring your tooties in those strappy sandals all holiday long – you can still treat yourself if you're not going on holiday as toes look so much prettier after a pedicure," says Sarah.
She adds, "We include foot exfoliation, clipping, shaping and perfect painting – your pedicure will be personalised just for you. For an added treat why not bolt on hot booties or a super-relaxing massage?" Browse our menu here.
Put your best foot forward
Muted peaches and corals, cornflower blues and cinnamon-caramel nudes are very popular trends for this summer. "I can't make my mind up between Desert Sunset and Popsicle Kisses – with or without sparkle," says Sarah. "I love them both on my toes!"
Summer peepers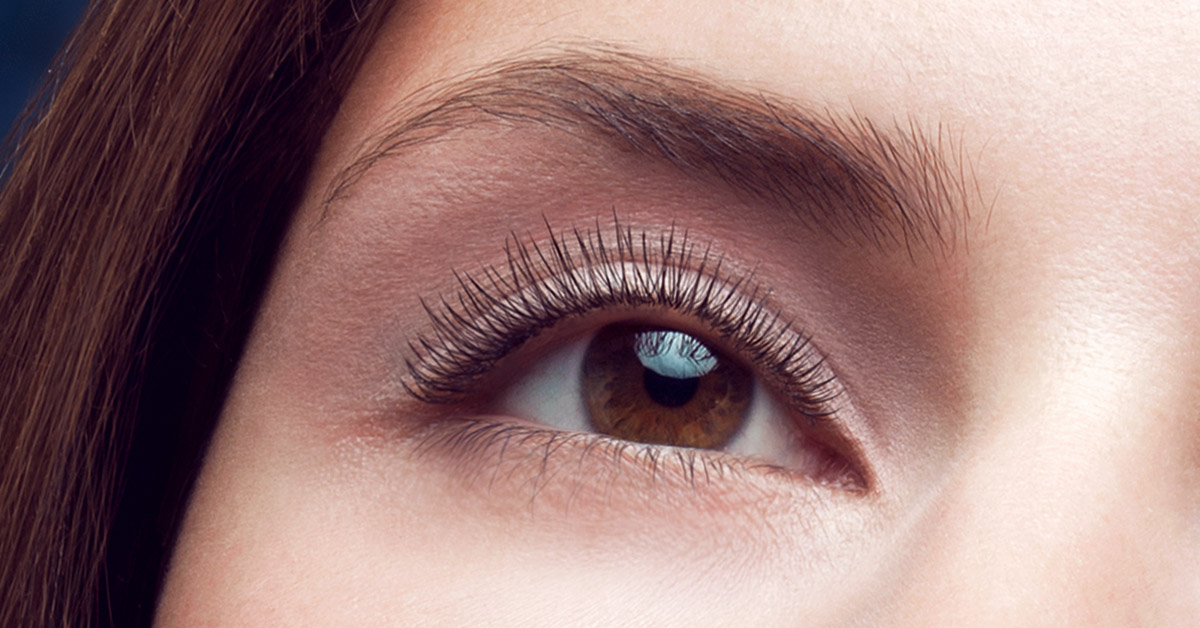 Have you discovered LVL lashes at GLOW yet?
"They are just made for lazy days poolside," explains Sarah. "LVL stands for 'Length, Volume, Lift' and the treatment includes a lash tint too for enviable fluttering lashes from the moment you wake."
GLOW salons all offer HD Brow, extension and tinting treatments – take a peek at our menu here and let your peepers do the talking this summer.
Leaving on a jet plane
Travelling light is essential these days. Here are Sarah's light-as-a-feather holiday essentials:
All your skincare #Decleor favourites are now in 50ml travel sizes to ensure you can fully cleanse, tone and GLOW whilst on holiday.
Don't forget your #Spongellé. Perfect for flying – nothing to spill, nothing to break, and everything you need for soft GLOWing skin!
And I can't live without Brush on Block (B.O.B to his friends!) sunscreen in my bag.
Wondering which is the best sunscreen for you? Sara talks about sun safety and explains everything you could possibly need to know about protecting your skin from the sun in this blog.
Ready…steady…glow
And as you settle into your plane seat why not pop on one of our Spacemasks for a super-relaxing treat for eyes (£3.50 each or £15 for a box of 5 from all GLOW salons)?
Nervous about flying? Stressed out from rushing round packing?
"Sara always has Sentered De-stress Therapy & Balm (£9.95) in her handbag to keep her calm on a flight and on holiday. It's a 100% natural therapy balm to help keep you centred, no matter where you are or what life throws at you!"
Glow man glow!
And finally, don't forget we offer treatments and products to get the man in your life beach-ready too – from back waxes to manicures and eyebrow waxes to pedicures and body treatments.
We have lots of male clients at GLOW so tell him not to be shy – we'll ensure he leaves feeling relaxed and looking his GLOWing best!
Can't tempt him to visit? Why not pop some travel sized Spongellé's Men's Buffers into his suitcase? They've an invigorating built-in body wash to transform his shower experience – perfect to kick-start the day, take to the gym or to refresh in the evenings. Enriched with cayenne pepper extracts to help boost circulation and leave skin feeling smooth and clean.
Holiday consultation
Want to know more? Just ask… it's what we're here for. Give us a call or pop into your nearest GLOW salon…