Did you know GLOW offers personalised beauty and skin treatments?
The GLOW Girls pride themselves on delivering an amazing personalised client experience – we've more than 50 awards to show for it!
Offering bespoke treatments tailored exactly to your beauty needs, lifestyle and budget is just one way we do this. At GLOW one size certainly does not fit all!
A truly personal service
Although we offer personalised treatments for most services, today Sara zooms in on facials, waxing and massages, and explains how we can create an amazing bespoke treatment to bring out your inner GLOW.
The key to an unforgettable beauty experience
It starts with your booking explains Sara. For a truly personalised treatment call us rather than book online. Let our brilliant front-of-house team know you're looking for a bespoke treatment and they will get to work.
"Matching the right therapist, for skill, knowledge and personality with you and your beauty needs makes such a difference to your experience. Think of our reception team as match makers", says Sara.
The more information we have on booking the better. Not only can we ensure you enjoy the very best treatment, but we can also book out the right equipment and the right therapist.
We often ask a specialist therapist to call a client back to discuss what exactly they want to achieve as we know that getting it right at booking is so important. Discussing it in advance also means you have more time on the day having the treatments rather than it eating into the time when you're paying. If in doubt, ask if you can book a free consultation in advance of your personalised treatment to discuss the perfect mix for you suggests Sara.
GLOW Talk: your beauty consultation
Your bespoke GLOW treatment starts with an in-depth information-gathering consultation so we fully understand your beauty and lifestyle goals.
Perhaps…
You're looking for a one off treatment for a special occasion?
Or maybe you're building up to a holiday, super special party or a family wedding?
Are you just on a long term mission to improve your skin?
Or are you after some deep pampering and an amazingly relaxing me-time?
We then pop your lifestyle, time and budget into the GLOW mix and recommend a personalised treatment just for you.
#1. Personalised facials and skin care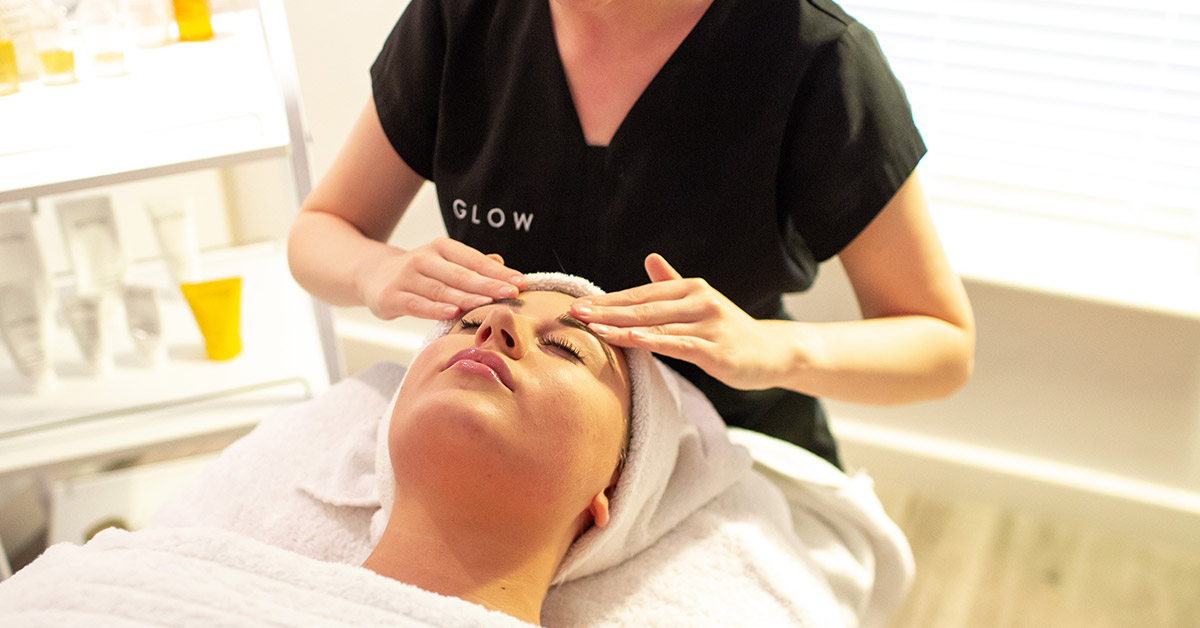 All GLOW facials are personalised to some degree as every client has different wants and needs and we reassess these at every visit, but for a completely bespoke facial do ask when booking.
Mixology is our secret
We just love to mix up a potion! We mix up the brands too as each of our handpicked products brings something different to your treatment:
Decleor adds the power of aromatherapy.
Dermaquest is science for results.
Carita is the perfect mix of science and luxury.
"Our highly experienced resident aroma-therapist is simply amazing at blending rather special oils too. Sarah's wonderful mixes burn throughout the GLOW salons every day with a different focus for each area – a calming chill out one for treatment areas and perhaps a de-stress for our staff areas."
We can personalise every element of your facial by adding, for example, a head massage, arm/hand massage or reflexology. We can even have two therapists working together so a facial and feet, or a manicure and facial.
Again, the length of your facial can be tailored to your skin's needs. We can cover quite a lot in an hour but if for results and relaxation the longer the better – we do many personalised 2 hour appointments. In 2 hours we can cover the face and body which really is super-fabulous. I think it makes such a difference to be treated from top to toe!
Guys love our 1 hour or 90 min personalised massage – arms – legs – head – feet – face – back. Why not book one for the man in your life as a special surprise. Just call our reception team, we'll chat it through and create something just for him.
#2. Bespoke 1 hour waxing appointment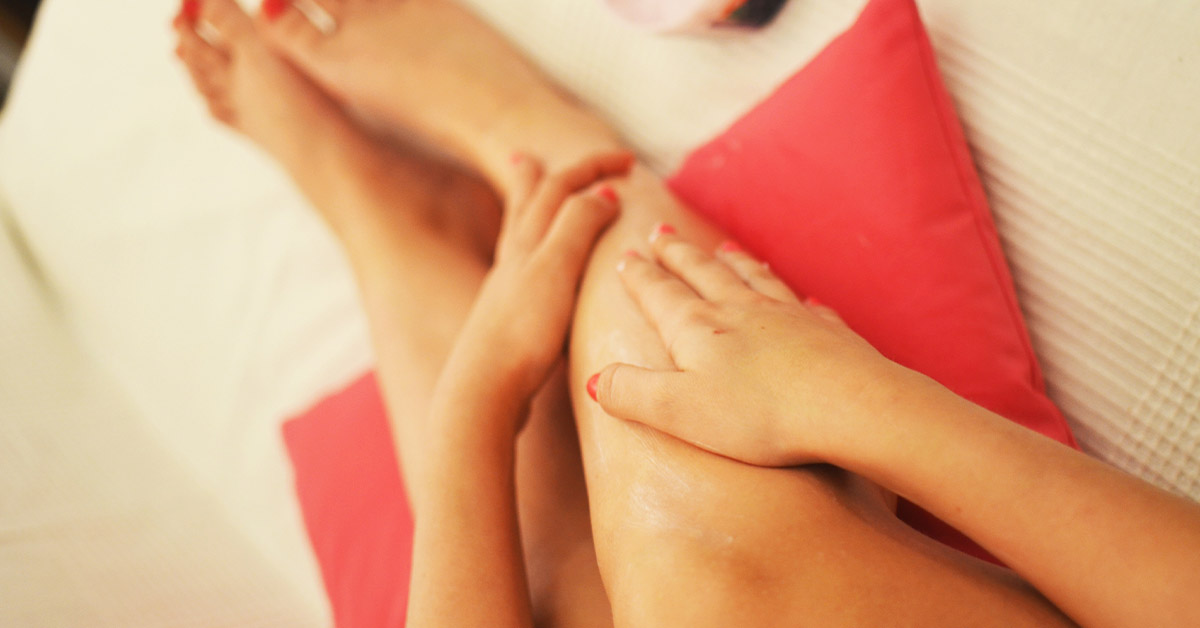 Waxing is slightly different as personalisation can only be done after your first visit. The rate of hair growth, thickness and volume varies so much from client to client that we need to assess each person individually.
For example, some ladies may be able to have a full leg in 30 minutes if they have little hair or smaller legs, yet others will need an hour. Some ladies may book a 30 minute wax and get half leg bikini and lip (this really saves them money) while others may need 45 minutes for these same treatments.
#3. Personalised massage
As with all facials, massage starts with your booking and consultation, so please let us know you'd like a personalised experience when you book so we can match you to one of our specialist therapists.
If you haven't time to speak to us during the day why not email what you're looking for and we'll get right back to you. We can personalise any massage. It's all down to what you want.
Our 45 minute back, neck and shoulder massage combined with work on the head, face and jaw to release so much tension is very popular. As with facials, we use our special 'mixology' to achieve the right blend of oils and brands for you.
GLOW on the go
I always say to clients that personalisation doesn't have to be time consuming. If you're in a dash why not book your regular treatment with a bolt-on so we can focus that extra time to help your concern?
Personally I love bolt-ons and would add one to every treatment if I could! It's 15 minutes of something I love – be it a back massage, pedicure or LightFusion.
Call us, email or pop in – we are here for you – nothing is too much trouble. Giving you what you want is what we want to do. And making you happy makes us happy too!