I have known the incredible David Lieber for almost 30 years during his time running Decléor UK. David met his beautiful wife Margot at The Chopra Center in San Diego, whilst she was working there as a practitioner. So when a rather special invite recently landed to the VIP launch of their new Slow Ageing Essentials collection wild horses couldn't keep me away.
A natural GLOW
And I wasn't disappointed.
Devotees of the health-giving powers of Ayurveda, the philosophy of this age-defying couple is refreshing and totally in line with our own GLOW values. As David and Margot unveiled the collection the quality blew me away, and I immediately knew Slow Ageing Essentials was something GLOW clients would love, and had to have.
Containing bespoke blends of only the purest, most potent essential oils this capsule collection actively improves the quality of skin cells, neutralises free radicals and encourages optimum new skin cell growth – delivering you a more radiant, luminous and glowing complexion.
There are just 8 products for face and body – I love this as it makes it super simple and it works for every skin type too.
Look the very best you can
I know from talking to our super-special GLOW clients that you share my beauty ethos – we want to look (and feel) the very best we can for the ages we are.
The aim of Slow Ageing Essentials is to help you appear 30+ in your forties, 40+ in your 50s, 60+ in your seventies and beyond. It's never too late to start… or too early to begin.
Essential Facial Essence
I just adore this serum! It's my new 'must-have'.
It's not heavy, yet my skin feels so hydrated. A lightweight, skin-balancing facial oil, packed with ylang ylang, rosemary, hazelnut, lemon verbena and chamomile. And it smells amazing… WOW!
Suitable for all ages and all skin types (£75 you need just a drop, honestly). Your all-in-one radiance booster, this pure plant synergy in a bottle hydrates to downplay fine lines and leave skin seriously flexible. Glow skin, glow!
Age SLOW with GLOW
Skin is our biggest organ and our first line of defence and protection. The permeable top layer absorbs essential oils into the epidermis, dermis and blood stream so it's vital that we place the same importance on what goes onto our skin as what we put into our bodies.
Slow Ageing Essentials are formulated with the highest quality, purest essential oils, which harness the very life force of the plant they are extracted from. They smell incredible, like a spa-in-a-jar and I just fell in love with the whole collection for its quality, aroma, and results.
"Slow Ageing Essentials optimise your skin's natural ability to renew itself."
S-L-O-W GLOW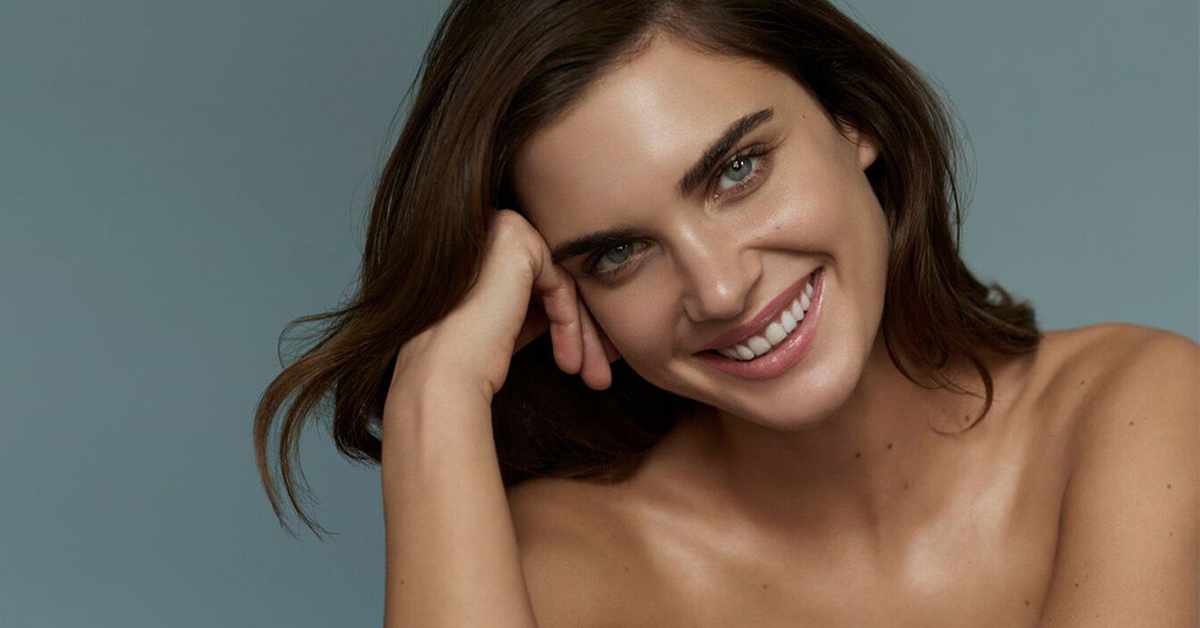 The philosophy of Slow Ageing Essentials is based on increasing energy levels through the entire body by embracing a holistic approach to beauty and wellbeing.
David and Margot believe that to look your best on the outside, you have to feel your best on the inside – and I wholeheartedly agree.
"Enhance the products skin-boosting effects by following a lifestyle that includes self-care, a balanced, anti-oxidant rich diet, with lots of pure water, regular gentle exercise and plenty of restful sleep" advises Sara. "All of this will show on your skin. It will simply look better."
Skin'ergy
One of the things I really love about Slow Ageing is their Skin'ergy self-massage application technique.
Each product can be applied using Skin'ergy which uses the power of touch to stimulate acupressure and meridian energy pathways. This cleanses toxins out of the dermis whilst stimulating more blood, oxygen and nutrients to the surface of your skin.
You can see the benefits – a stronger, plumper and more energised complexion and a radiant GLOW.
Watch Margot demonstrate the technique:
Slow Ageing aims to protect two environments. Our bodies' internal one and that of our precious planet:
No single use plastic is used.
To minimise the packaging footprint they do not box the products.
Products are wrapped in a reusable cloth beauty bag instead.
All products manufactured in the UK.
Sustainably sourced 100% pure essential oils and naturally derived ingredients.
We love it and know you will too
The GLOW Girls have been trialling the products and are bowled over with the results they are seeing: better skin confidence, a radiant glow and strong, healthy complexion.
We all believe its name – Slow Ageing Essentials – really does say it all.
Want to know more? Just ask… it's what we're here for. Give us a call or pop into your nearest GLOW salon…